The major development trend of fiber laser cutting machines in the past 10 years is the disruptive technological improvement of the laser industry chain, which has developed particularly rapidly in the Chinese market. From the early stage of pulse fiber laser engraving, it quickly became popular in the marking market. After 2014, the application of fiber laser to metal laser cutting processing increased rapidly. The capabilities of fiber laser cutting machines are widely used in industrial production and processing. It has now become the most important type of industrial laser, with a global share of more than 55%, and is widely used in all aspects. Laser cutting technologies such as metal laser welding machines, laser cutting, laser engraving and laser cleaning have jointly promoted the development of the entire laser field market.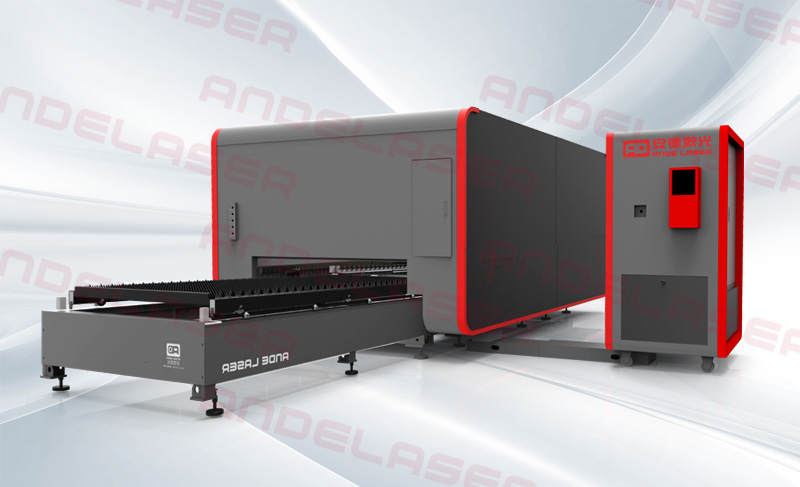 According to statistics, the development trend of laser cutting processing showing high-power development is also very significant, and the limit of laser cutting processing thickness is constantly being explored. Statistics show that fiber laser cutting machines have become the mainstream of laser cutting applications, and the overall average installed power of the products in the market has gradually increased.
In this laser cutting and processing equipment power competition, Chinese manufacturers are clearly leading the world, even earlier than foreign giants. Customers know their own products and processing requirements very well, and they will eventually rationally choose the power range that meets their needs. What they pay more attention to is actually the reliability of high-power equipment and the ability to continuously process. As the performance and efficiency of high-power fiber laser cutting machines continue to improve, the efficiency of laser cutting processing has been greatly improved, and general tools may be manufactured for future mass production.